How to create engaging video content for YouTube
How to create engaging video content for YouTube in six steps.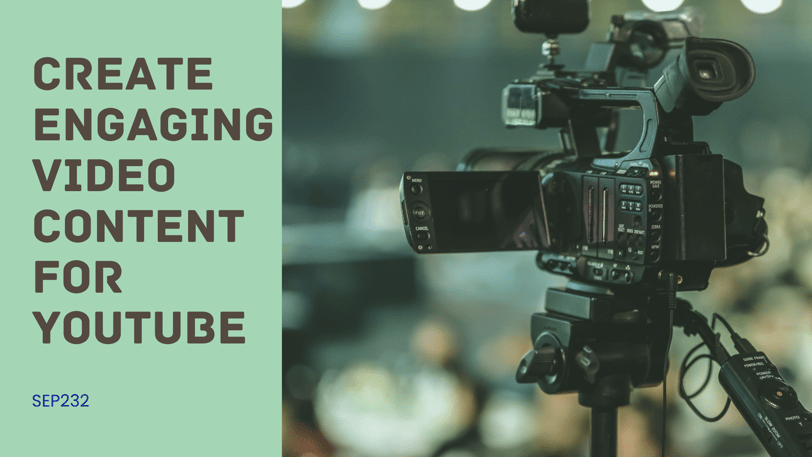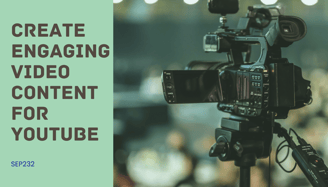 How to create engaging video content for YouTube
YouTube is the world's largest video-sharing platform, with over 2 billion monthly active users. If you want to create engaging video content for YouTube, you need to follow some tips and best practices that will help you stand out from the crowd and attract more viewers. In this blog, we will share with you some of the tips to create engaging video content for YouTube.
Find your niche and stick to it. You should focus on a specific topic or genre that you are passionate about and that matches your skills and personality. This will help you establish your brand identity and attract a loyal audience that shares your interests. You should also avoid making videos on topics that are too different from your niche, as this might confuse or alienate your subscribers.
Bring something unique to the table. You should try to offer something that your competitors don't have, such as a distinctive style, a fresh perspective, a creative twist, or a personal story. You should also experiment with different formats, such as tutorials, reviews, interviews, vlogs, challenges, or live streams. You should aim to provide value, entertainment, or inspiration to your viewers and make them want to watch more of your content.
Optimize your videos for search and discovery. You should use relevant keywords in your titles, descriptions, tags, and thumbnails to help YouTube and potential viewers understand what your videos are about. You should also use catchy titles and eye-catching thumbnails that spark curiosity and entice people to click on your videos. You should also create playlists and end screens to organize your videos and encourage binge-watching.
Engage with your audience. You should interact with your viewers by responding to their comments, asking for their feedback, addressing their questions, or featuring their content. You should also invite them to like, share, subscribe, or turn on notifications for your channel. You should also collaborate with other creators in your niche or cross-promote your videos on other social media platforms. Engaging with your audience will help you build trust, loyalty, and community.
Analyze and improve. You should use YouTube Analytics to track your performance and measure your progress. You should look at metrics such as views, watch time, retention, engagement, impressions, click-through rate, and revenue. You should also compare your results with your goals and identify what works and what doesn't. Based on your analysis, you should adjust your strategy accordingly and improve your video quality.
Creating engaging video content for YouTube requires following some tips and best practices, such as finding and sticking to a niche, offering something unique, optimizing your videos for search and discovery, engaging with your audience, and analyzing and improving your performance. By following these tips, you can create engaging video content for YouTube that works for your business and helps you achieve your goals.