Social Media Marketing: Facebook vs Instagram Ads Cost
Spend effectively on your social media marketing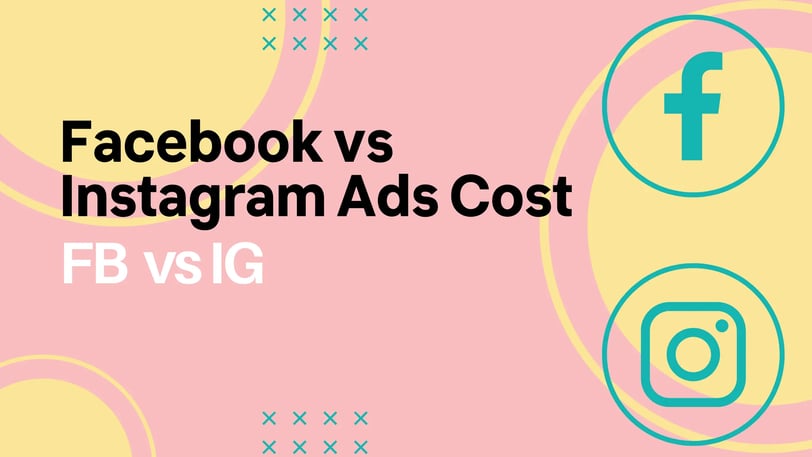 Factors that Influence the Cost of Social Media Ads

One of the first things you need to consider when planning your social media marketing budget is how much it costs to advertise on Facebook and Instagram. The answer is not straightforward, as there are many factors that affect the cost of social media ads, such as:
Your campaign objective

Your target audience

Your ad placement

Your bidding strategy

Your ad quality

The competition

The seasonality

Comparing the Average Costs and Click-Through Rates of Facebook and Instagram Ads
However, based on some recent studies and reports, we can get an idea of the average costs per click (CPC) and costs per thousand impressions (CPM) for Facebook and Instagram ads. You should understand more about the marketing click-rate terms (online advertising models) before you read further.
According to Databox, the median CPC on Facebook is $0.55, while the median CPC on Instagram is $1.09. This means that on average, you'll pay twice as much for each click on Instagram than on Facebook.
Similarly, the median CPM on Facebook is $8.20, while the median CPM on Instagram is $6.90. This means that on average, you'll pay slightly more for each thousand impressions on Facebook than on Instagram.
However, these numbers don't tell the whole story. You also need to consider the click-through rate (CTR), which is the percentage of people who see your ad and click on it. A higher CTR means that your ad is more relevant and engaging to your audience, and it can also lower your CPC and CPM.
According to Socialinsider, the average CTR on Facebook is 3.06%, while the average CTR on Instagram is 0.68%. This means that on average, your ads are more likely to get clicked on Facebook than on Instagram.
Thus, based on these data, we can conclude that Facebook ads are generally better valued than Instagram ads (as measured by a per-click basis). However, this doesn't mean that you should ignore Instagram paid ads altogether. There are some advantages and disadvantages of both platforms that you should consider before making your strategy and your decision.